Everything You Need to Know About
Outlander season 4

From Elle Magazine
https://www.elle.com/culture/movies-tv/amp14393121/outlander-season-4-news-date-cast-spoilers/?__twitter_impression=true
Warning: Contains minor spoilers for season four of Outlander.
Can we time travel to the future? Because STARZ has just announced that season 4 of Outlander will premiere in November 2018. The network also confirmed that the show has been renewed for two more seasons, which will bring the total number of seasons to six.
"Fans can rest assured their beloved Claire and Jamie will be back facing new challenges, adversaries and adventures in seasons 5 and 6 as we delve into American history and continue the story of the Frasers as they settle in the New World," said STARZ President and CEO Chris Albrecht in a release.
Seasons 5 and 6 will have 12 episodes each and will be based on
The Fiery Cross
and
A Breath of Snow and Ashes
, the fifth and sixth books in the Outlander series.
Until then, here's everything else you need to know about season 4 of the STARZ hit show.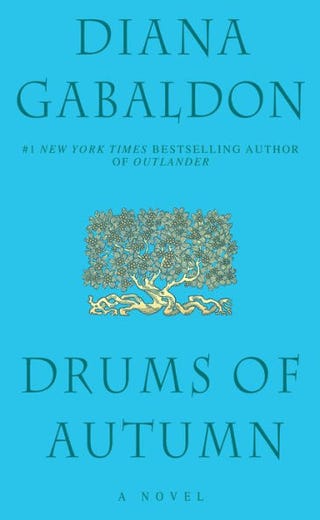 BUY
When will it air?
This time, Droughtlander won't be as lengthy. (Thank goodness.) Season 4 will arrive in November 2018. Showrunner Ronald D. Moore
told
EW
that to make the new season happen so soon after the last, they had to really hustle: "We were actually working on season four while we were still shooting season three this year. So it made it a much more difficult production because now, you had to shift focus for writers and department heads to start working on that season while the one we were currently on was still underway."
Which of Diana Gabaldon's Outlanderbooks should I read to prepare?
Get into
Drums of Autumn
. Season 4 will be based on the events of the fourth book in the popular series.
Is there a sneak peek?
STARZ released three new photos on May 9. Two show Claire (Caitriona Balfe) and Jamie (Sam Heughan): in an embrace, and riding a horse and carriage. There's also a shot of Roger (Richard Rankin) and Brianna (Sophie Skelton) sharing a tender moment.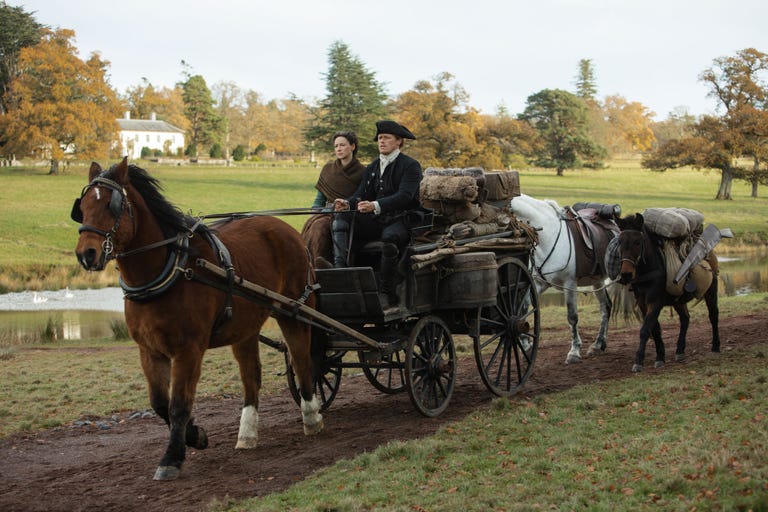 STARZ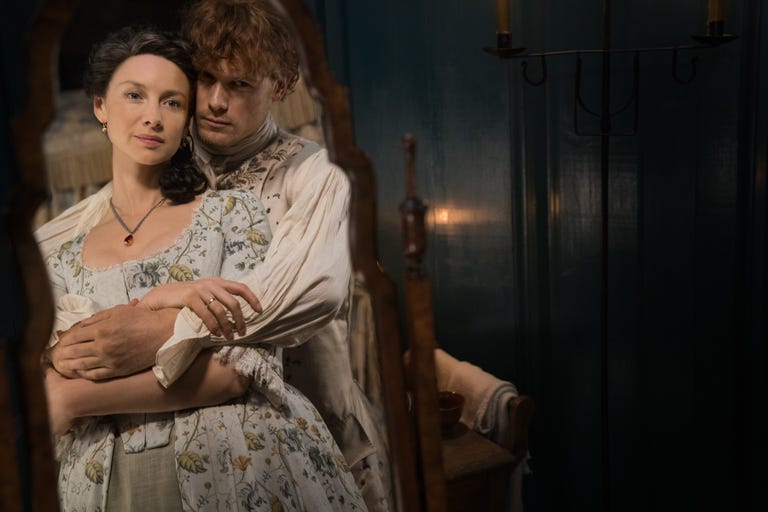 STARZ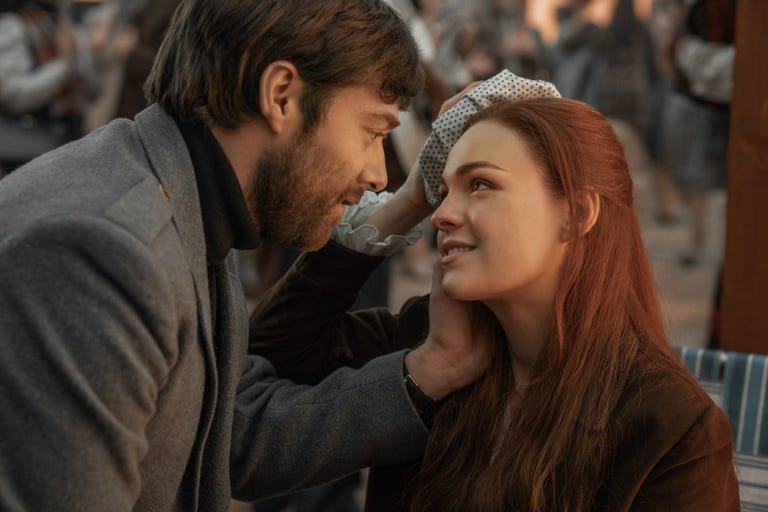 What's going to happen?
Obviously, we won't totally spoil it for you (you can read the book if you haven't already). But Drums of Autumn sees Claire and Jamie land in North Carolina with Young Ian, ready to tackle the challenge of yet another new country. Though they might be far from the stones that first drew Claire back through time, in the 20th century, the Frasers' daughter Brianna uncovers a historical record that could mean danger for her parents; she heads for Craigh Na Dun herself, which will be very interesting. (We'll see Roger again, too.)
"The path that she takes to make that journey is very different than the path that Claire took," Moore
said
. "They're on very different tracks. She goes for a different purpose, and in a different way than Claire did, and once she arrives there, she has a different set of problems than what Claire dealt with."
ADVERTISEMENT - CONTINUE READING BELOW
That means Jamie will be reuniting with his daughter, too. Per
Variety
, Sam Heughan said that will be "a huge moment and will be the catalyst to a lot of the drama that unfolds."
Also, Claire isn't sure pioneer-era North Carolina is the safest spot for her precious daughter. "She wants her daughter to have every opportunity, and live a happy, safe life," Caitriona Balfe said. "I don't think she believes that's possible in the 18th century, at least in the beginning. So it's going to be bittersweet. Obviously it's going to be so sweet for her to see Brianna again, but she's going to be worried about her."
Along with Heughan and Balfe as time-crossed couple Jamie and Claire, Lauren Lyle and César Domboy
will come back
as next-generation lovebirds Marsali and Fergus. Moore also
flagged the possibility that Tobias Menzies might return
in future seasons."You won't really be seeing Black Jack again this season," Moore said at a STARZ
For Your Consideration event
, "but there's a chance you might see Frank again. It'll be interesting to see your reaction to how we play him, if we get to do it, how we play him this season, because it's a slightly different flavor." Seems we have some flashbacks to look forward to...
Balfe told ELLE.com that there'll be at least a
brief comfortable interlude for the star-crossed Frasers
. "We finally actually get to see them in some sort of state of domestic bliss," she said. "Finally, they're not being ripped from home or made to travel across oceans. They actually settle, and it's a different dynamic, and it's nice to explore that. Like, what is this relationship when it's normal? Because we haven't really had that."
There'll be sexy times, right?
But of course. "It's a very important part of their relationship," Heughan said at the For Your Consideration event
. "They're slightly older," he added, "so maybe it's less energetic, who knows? But they are madly in love with each other. They're older now, and it's the first time we actually get to see them as this couple that actually can be together and not be in some sort of dire drama. Up until now, there's always been something going on."
Who are the key new characters?
Ed Speelers has been cast as Stephen Bonnet, a pirate and smuggler; Jamie helps him to escape prison, and their paths cross more than just that once. And we haven't seen the last of the Mackenzies yet, with Jamie's aunt Jocasta (played by Maria Doyle Kennedy) entering the Outlander line-up.
Importantly, these cute pups will debut as Rollo, Young Ian's canine pal:
Where will the season be filmed?
With season 3 having taken Outlander to Cape Town, what's in store for next season's travels? Moore
told EW
that Scottish locations would serve for some of the American locations, but also that the cast and crew would be heading to Eastern Europe to "shoot some stuff for the mountains and rivers of North Carolina."

In March, Heughan and Balfe posed for some quick snaps with fans in Glasgow.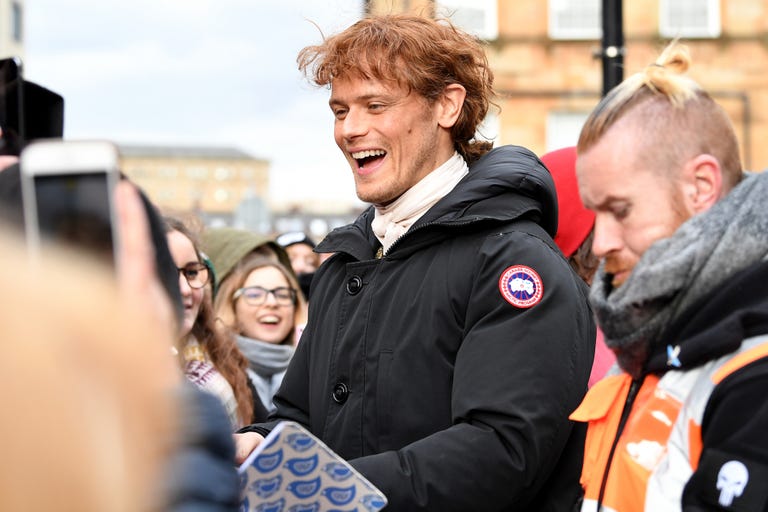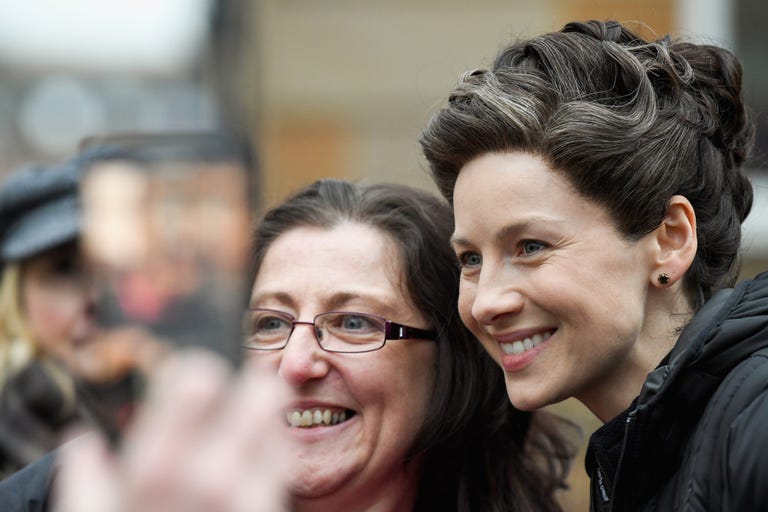 Where can I get my Sam Heughan fix in the meantime?
Our favorite not-really-redheaded Scot will star in 2018 film The Spy Who Dumped Me alongside Mila Kunis, Kate McKinnon, and Gillian Anderson. That makes two great things to look forward to.